Asia and the Pacific
The Asia and Pacific concentration—which encompasses East, South, and Central Asia along with the Pacific and the Indian Ocean—offers students the opportunity to explore gender, class, race, and ethnicity through the examination of premodern and modern empires and nations, their borders and peripheries, and their flows of people, materials, and ideas. Major topics of focus include the early modern and modern eras, Western and Japanese imperialisms, labor and other major social movements, socialist transformations, and cultural, intellectual, and science history.
---
Major Requirements
The history major requires a minimum of 12 unique courses. At least eight of the 12 courses must be upper-division (HIS 100-199). A maximum of four courses, including the introductory survey course, may be lower-division (HIS 1-99).
Region of Concentration: Asia and the Pacific (6 courses)
I. One lower-division introductory survey course:
HIS 40A and 40B satisfy the Cross-Cultural Analysis (CC) general education requirement. HIS 44 satisfies the Ethnicity and Race (ER) general education requirement.

II. Four additional Asia and the Pacific courses, three of which must be upper-division
III. One Asia and the Pacific Comprehensive Requirement
Historical Skills and Methods (1 course)
IV. HIS 100, Historical Skills and Methods
HIS 100 introduce history majors to historical methods and provides preparation for advanced historical research. Students develop critical reading, historical analysis, research, and disciplinary writing skills. HIS 100 also satisfies the Textual Analysis and Interpretation (TA) general education requirement.
Students who enter UCSC as frosh are expected to complete HIS 100 by the end of their second year. Transfer students are expected to complete HIS 100 no later than their second term at UCSC.
Catalog of Course Requirements
The History Catalog of Course Requirements indicates what region(s) of concentration and what chronological distribution requirement(s) individual history courses may apply toward.
Breadth Requirements (4 courses)
V. Two courses from each of the remaining two regions of concentration:
Upper-Division Elective (1 course)
One additional upper-division history course of your choice from any of the three regions of concentration
Distribution Requirements
Of the 12 courses required for the major, at least three must meet chronological distribution requirements. One must be set before 600 C.E., and two must be set in periods prior to the year 1800 C.E.
Intensive Major Option
The intensive history major offers students a pathway to enrich their study of history, refine their skills in writing and research, and receive a designation on their transcripts that signals their ambition and accomplishment to potential employers and graduate schools. All history majors are eligible to declare the intensive track, including junior transfers. If a student attempts but does not complete the intensive track they may still graduate with a standard history degree, provided the appropriate major coursework has been completed.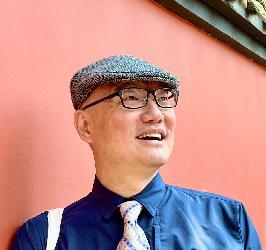 Pronouns he, him, his, his, himself
Title
Division Humanities Division
Department
Affiliations East Asian Studies
Phone
Email
Fax
Website
Office Location

Humanities Building 1, 536 Humanities 1

Office Hours Winter 2023: Wednesdays, 12-1 PM, 536 Humanities 1
Mail Stop Humanities Academic Services
Mailing Address

1156 High Street
Santa Cruz CA 95064

Faculty Areas of Expertise

History, Asian Studies, China, Communism, History of Science, Chinese, History of Philosophy, Pacific Rim, Taiwan, Science Studies

Courses HIS 40A: Early Modern East Asia; HIS 140B: The Rise and Fall of the Qing Empire; HIS 194M: Literati, Samurai, and Yangban: History of Elite Formation in East Asia; HIS 230A: Readings in Late Imperial China; HIS 101D: Topics in World History of Science
Research Interests
Early Modern China (1600-1900), Intellectual history of modern China. History of science and technology in China.
Biography, Education and Training
Ph.D., History, UCLA
MS, Science and Technology Studies, Virginia Tech
BS, Civil Engineering, Tamkang University
Honors, Awards and Grants
Andrew Mellon postdoctoral fellowship, 2003-05
Chiang Ching-kuo Cultural Exchange Foundation Junior Scholar Grant, 2006
Andrew Mellon Fellowship, Needham Research Institute, Cambridge University, 2007
UCSC Academic Senate Committee on Research Grant, 2007
UCSC Institute for Humanities Research fellowship, 2007
UCSC Academic Senate Committee on Research Grant, 2008
Ricci Institute Research Fellowship at the University of San Francisco, 2009
Academia Sinica Research Grant, 2010-13
Chiang Ching-kuo Conference grant, 2011-2012
Selected Publications
Hu, Minghui. "The Scholar's Robe: Material Culture and Political Power in Early Modern China." Frontier of History in China 11.3 (September 2016): 339–375.
Hu, Minghui, and Elverskog, Johan (eds). Cosmopolitanism in China, 1600-1950. Cambria Sinophone World Series. Amherst, New York: Cambria Press, 2016.
Hu, Minghui. China's Transition to Modernity: The New Classical Vision of Dai Zhen. Seattle, Wash.: Univ. of Washington Press, 2015.