History Department Undergraduate Advising
The History Department undergraduate program coordinator advises students in the following majors and minors: history, classical studies, East Asian studies (minor only), and Jewish studies.
---
The undergraduate advising schedule is shown on the calendar below in blue. All advising is held in the History Department main office, Humanities 1, room 201.
You will also find information about workshops, scholarly talks, and undergraduate events on the calendar below, shown in yellow.
Advising & Events Calendar
---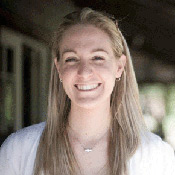 Academic advising is an important part of your undergraduate education. The History Department undergraduate adviser, Stephanie Sawyer, can help you clarify your educational goals, select classes that complement your academic interests and develop an individualized plan of study. She can also help you identify faculty mentors and enrichment opportunities within and related to your chosen program of study. Stephanie has been an adviser for the History Department for the past thirteen years.
See
Also