History Department Undergraduate Advising
History advisor Stephanie Sawyer will be away from work starting Wednesday, May 18th through Friday, June 17th. Undergraduate advising will not be available during this time.
Students may email their questions to historyundergrad@ucsc.edu during Stephanie's absence. Messages will be answered in the order in which they were received starting Monday, June 20th. Please allow 1-2 weeks for a reply.

The History Department advises students in the following majors and minors: history, classical studies, East Asian studies (minor only), and Jewish studies.
---
Email Advising
You are welcome to email your questions to historyundergrad@ucsc.edu. Please use your UCSC email address and include your full name and student ID number. Please allow 5-7 business days for a response.
Advising Appointments on Zoom
You may schedule a 20 minute Zoom advising appointment using Slug Success:
Detailed instructions on how to schedule an appointment may be found on the Slug Success website.
New to Zoom?
Learn about Zoom features and get help on the ITS website.
In the "Additional Details" section, include a detailed explanation about why you're scheduling an appointment. After your appointment is scheduled, the history advisor will email you instructions on how to prepare for your appointment (if needed). The Zoom link for your appointment will also be sent to your UCSC email address. Check your UCSC email regularly in advance of your advising appointment.
If you are not proposed or declared in the history, classical studies, or Jewish studies major, select one of the following appointment reasons when scheduling your appointment: "Academic Planning/Guidance," "Choosing/Exploring a Major/Minor," "Declaring/Adding/Changing a Major/Minor."
---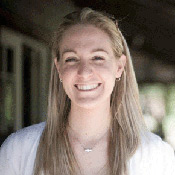 Meet Stephanie, Your History Department Advisor!
Academic advising is an important part of your undergraduate education. The History Department undergraduate advisor, Stephanie Sawyer, can help you:
clarify your educational goals;
select classes that complement your academic interests;
develop an individualized plan of study;
identify faculty mentors and enrichment opportunities.
Stephanie has been an advisor for the History Department for the past fifteen years.
See
Also