"Rural Women, Memory, and China's Collective Past"
Tuesday February 12th, 2013 at 7:00pm
Free and open to the public. Parking $4. Doors open at 6:30pm.
What can we learn about the Chinese revolution by placing a doubly marginalized group—rural women—at the center of the inquiry? In this talk, Gail Hershatter explores changes in the lives of women in rural Shaanxi province during the early decades of state socialism, the 1950s and 1960s. She suggests that we think of gender not as a structure, but rather as a fractured, unpredictable, and expansive terrain. Beginning with the memories of a former child daughter-in-law turned village activist, she asks whether rural Chinese women had a revolution, and if so, when and what sort of revolution it was. Such questions encourage us to consider others that preoccupy historians: when is gender a useful category of historical analysis? How is the historical record shaped in interactions with the present moment? What counts as an event? Who gets to decide?
---
Gail Hershatter, Distinguished Professor and History Department Chair at UC Santa Cruz, spent more than 10 years interviewing 72 elderly women and a few surviving men about their lives before and after the Revolution. Hershatter's groundbreaking work has influenced Chinese historians and the methods in which they conduct research.
The UCSC Academic Senate bestowed their highest honor by selecting Hershatter to give the 47th annual Faculty Research Lecture. Hershatter was chosen for her pioneering field research and oral history among Chinese women, and for her major contributions to the history of women, labor, and sexuality. She was honored at the Founders Day gala dinner in October 2012.
Having climbed to the top of the ladder in academia with her impressive teaching and publishing record, Hershatter holds the title of distinguished professor, said William Ladusaw, Dean of Humanities. He describes her as "one of the most distinguished faculty members on campus and one of the world's most expert scholars on Chinese women's history."
Hershatter's grass-roots approach to recovering oral histories reveals a side of China that has seldom been explored by scholars before. More academics in Asia are starting to record the oral histories of underrepresented people before those histories are lost for good. She listened to the tales of 8-year-old girls who were sold as child brides, and the stories of women who survived famine and became political activists during the Communist Revolution.
"My work is really looking at the connections between 'Big History' and the daily life and local consciousness of these rural women," Hershatter said.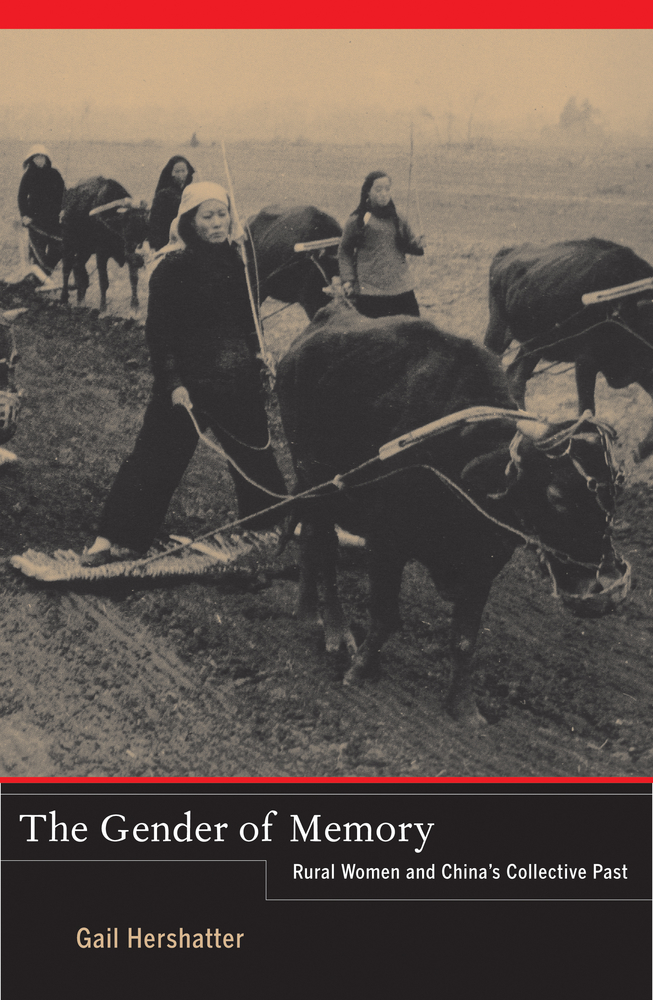 Last year, Hershatter served as president of the Association for Asian Studies. Her recognition in the fields of history and women's studies helps boost UCSC's academic and teaching reputation, Ladusaw said. Hershatter also served as chair of the Executive Committee of the UC Pacific Rim Research program for six years.
Professor Hershatter recently published The Gender of Memory: Rural Women and China's Collective Past (University of California Press, 2011), which has been awarded the prestigious Joan Kelly Memorial Prize in Women's History. The book highlights the poor, rural women who were left out of history books and never had an opportunity to share their life stories before.
Learn more about Professor Gail Hershatter and her work, here.