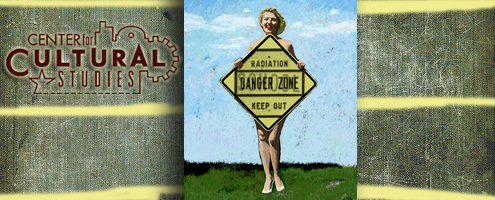 Please join us!
Kate Brown: "Dismantling the Plutonium Curtain: Local Knowledge and the Great Soviet and American Plutonium Disasters"
May 16, 2012
12:15 - 1:30 PM

Location: Humanities 1, rm 210

Modern utopias and nuclear wastelands come together in Professor Brown's "Plutopia" about the first two cities in the world to produce plutonium—Richland, Washington and Ozersk, Russia. New postwar communities of high-risk affluence alongside plutonium disasters and public health catastrophes were thus created on two of the world's most radiated landscapes.
Co-sponsored by The History Department and The Anthropology Department.
Kate Brown is an Associate Professor of History at UMBC.  She is the author of A Biography of No Place: From Ethnic Borderland to Soviet Heartland (Harvard 2004), which won the American Historical Association's George Louis Beer Prize for the Best Book in International European History.  Brown is a 2009 Guggenheim Fellow and working on a book called Plutopolia, a tandem history of the world's first American and Soviet plutonium cities, to be published by Oxford University Press in 2013.