You're Invited:
Envisioning Jazz: Considering Photography, Race, and American Music
Benjamin Cawthra
Associate Professor of History
California State University, Fullerton 
Wednesday, November 2, 2011
4:00 PM
Humanities 1 Room 210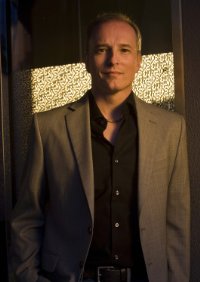 Benjamin Cawthra, associate professor of history at California State University, Fullerton and author of "Blue Notes in Black and White: Photography and Jazz" (Chicago, 2011), discusses the tradition of jazz photography and its relationship to mid-twentieth century racial politics. Cawthra will discuss the connections among the photographers, art directors, editors, and record producers who crafted a look for jazz that would sell magazines and albums. And on the other side of the lens, he explores how musicians shaped their public images to further their own financial and political goals.
This lecture is co-sponsored by the Arts Division and the American Studies, Art, History, History of Arts and Visual Culture, and Music Departments.