You're invited! Join the History Department for the 2011 Undergraduate Research Symposium. Come learn about the exceptional research being conducted by history undergraduates, and hear keynote speaker Matthew Bokovoy. This is an opportunity not to be missed! Light refreshments to be provided.
Learn more about the annual History Department Undergraduate Research Symposium here.
Stevenson Fireside Lounge
Thursday, May 5th, 2011
2:00 - 5:00 PM
Keynote Speaker
Matthew Bokovoy - Utopianism: Humanities Education and Everyday Life
Matthew Bokovoy (Ph.D. History, Temple University, 1999; B.A. History, UC Santa Cruz, 1991) is senior acquisitions editor for Native American and Indigenous Studies and the History of the American West for the University of Nebraska Press. He is a former editor at University of Oklahoma Press and the Journal of San Diego History with nine years experience in scholarly publishing. He is the author of The San Diego World's Fairs and Southwestern Memory, 1880-1940, (Albuquerque: University of New Mexico Press, 2005).  He has been an exhibition consultant for the National Building Museum, Washington D.C. and the San Diego Historical Society. Bokovoy has taught the history of the American West and American Intellectual and Cultural history at University of Pennsylvania, Temple University, Oklahoma State University, and University of Nebraska, Kearney. Bokovoy will draw upon his experience at UCSC to talk about the challenges that a humanities education presents to undergraduate students for transforming everyday life, and society and culture in our country. Topics to be covered will be the value of humanities training and research in seeking job opportunities and also other creative opportunities in the  arts and culture; the speaker's experiences in book publishing and a research community in American cultural history; the connection between research conceptualization and arts and music endeavors; and the prospects for young adults to transform their society positively as they assume leadership positions in the professions. It will conclude with a survey of public intellectuals who have expressed great utopian optimism for younger generations to overcome the limitations of the baby boom generation's stewardship of the country.
Faculty Commentators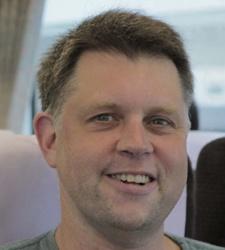 Alan Christy is an Associate Professor of History at UC Santa Cruz. Alan's research focuses on early modern Japan, modern Japan, history of social sciences, colonialism, and nationalism.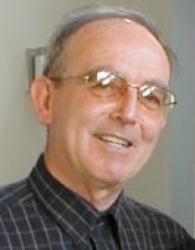 Gildas Hamel is a SOE Lecturer in History and Classical Studies at UC Santa Cruz. Gildas teaches courses on early christianity, genesis and the social world of Roman Palenstine.






Student Participants
Joshua Brett - Building the Heavenly State: The Taiping Construction of Moral, Social, and Political Order
Lillian Stoicheff - A Thousand Words: Using Caricature of Louis XVI and Marie-Antoinette to Interpret Public Opinion Surrounding the Monarchs, and How This Was Used Against Them
Sara Sladwick - Law and Administration in the Crown of Aragon and Castile: Effects of 13th Century Royalist Legal Reforms on Government, Economy and Society
Leila Thayer - Discovering and Rediscovering the Sicilian Mafia
Dillon Webster - Catalonia's Mediterranean Expansion: An Instance of Colonialism?
Directions
The Stevenson Fireside Lounge is located in Stevenson College, in the southeast corner of the campus core.
Those walking or arriving by Metro bus or campus shuttle can take the Crown/Merrill bus stop.
For those driving from the Main Entrance, stay on Coolidge Drive. Shortly after Coolidge turns left and becomes McLaughlin Drive, turn left at the second opportunity, following the sign for Stevenson College.
There are several options for parking. After passing the Humanities and Social Sciences facility, you can turn left into a small lot. Here there are some metered parking spaces, as well as parking for "A," "B," and "C" permit holders. If this lot is full, continue down the service road. There are several additional meters along the left side. You may also continue left and down a hill to several larger parking lots. The lot on the right has metered parking.
Those needing accessible parking spaces have several options. There are accessible spaces located in the Cowell Circle, and an additional space across the street in the small lot mentioned above.
Parking permits are required in most lots on weekdays between 7:00 a.m. and 8:30 p.m. Lot designations are subject to change; it is advisable to check the permit requirements posted at parking lot entrances when parking on campus.
One-day visitor permits may be purchased at the main entrance kiosk, or at the TAPS Sales Office located in the H Barn at the base of campus. Parking meters are posted regarding hours of enforcement.