April 1, 2014
Winter Review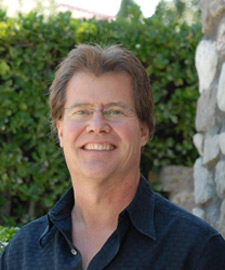 Dear Alumni,

As the Fall Quarter of 2013 winds down, I am pleased to send you our end-of-year issue of HISTORYMATTERS@UCSC. 



History Matters is an e-publication for alumni, which is distributed quarterly. It features news about students, faculty members, alumni, and other matters of importance to the History community of UCSC. History Matters takes advantage of the booming virtual community to help forge connections between alumni scattered across the globe and the UCSC history community.

In between issues of HISTORYMATTERS@UCSC, you can keep up with History Department activities by "Like"-ing our Facebook page, joining our Group on LinkedIn, and following us on Twitter.




Best wishes,


Mark Cioc
Professor and Chair

Department of History
New Faculty Profile: Grace Peña Delgado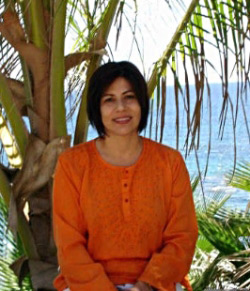 The Department of History is delighted to welcome Assistant Professor Grace Peña Delgado, whose research examines the nationalism, citizenship, and identity construction of the North American borderlands. Grace will teach courses in Chicano/Chicana history. She is excited to be part of a department with a very serious commitment to excellent undergraduate and graduate teaching.
Grace's first major publication was a co-authored book on Latino immigration, Latino Immigrants in the United States (Cambridge: Polity Press, 2011). This book introduces readers to the largest and fastest-growing minority group in the United States and their diverse conditions of departure and reception.
Published in 2012 by Stanford University Press, her second book, Making the Chinese Mexican: Global Migration, examines Chinese diasporic communities that settled along the U.S. border with Mexico at the turn of the twentieth century.
In describing the project, Grace says, "through the frameworks of social diplomatic, cultural, and transnational history, my book shows how relationships and adjustments between Mexican and Chinese fronterizos(borderlanders) counteracted state-sponsored racism and immigration restrictionism."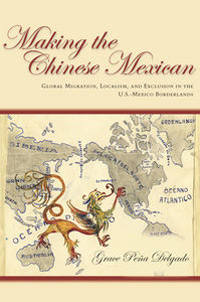 Making the Chinese Mexican was selected as a CHOICE recommended academic title and was described as a "well-researched, significant addition to borderland history and an excellent example of the growing trend toward transnational examinations of borderland regions around the world."
 
Her current project, Sex and State: Immigration Control and Morals Policing at North America's Early Twentieth-Century Borderlands, examines the gender, sexual, and racial dynamics of immigration control at the northern and southern U.S. borders. As Grace notes, "by exploring the lives of gay men and lesbians, prostitutes, concubines, pimps, and those presumed to be such, Sex and State argues that the regulation of sexual and gender identities constructed a system of state surveillance that scrutinized one's potential to become a citizen on the basis of moral fitness, racial suitability, and sexual orthodoxy."  Sex and State is set to be published in the Fall of 2015 by the University of Arizona Press.
 
Grace was a student activist at UCLA during the struggle to create a Chicano/a Studies department at the university. After much activism and organization on the part of the students, faculty, staff and community members, the first department of Chicana/o Studies in the United States was established at UCLA. Grace says, "This experience solidified my career path—to become a historian of the Chicana/o experience." She encourages students to find a topic that they are intensely interested in and put forth a rigorous perspective about it that aspires to change the way in which historians think about and to hone their research and writing skills. 
You're Invited!


7th Annual Undergraduate Research Symposium
The History Department Undergraduate Research Symposium is an annual event held each spring that recognizes the exceptional research being conducted by UC Santa Cruz history undergraduates. The symposium provides undergraduate students with a unique opportunity to share their research with a larger audience, as well as offering a forum for students, faculty, and the university community to engage in scholarly discussion. In addition, a UCSC history alumnus is invited each year to deliver a keynote address aimed at undergraduate research.
Thursday, May 8th, 2014, 2-5 pm
Stevenson Fireside Lounge
The event is free and open to the public.
This year's keynote address:
Writing History As it Happens:
Daily Journalism From A History Major's Perspective
Keynote Speaker, Ian Sherr ('05)
Reporter, Wall Street Journal


Check out last year's keynote address, Great! Now What?, presented by Anna E. von Gehr below.