March 21, 2012
Wrapping up Winter
Greetings! As Winter quarter winds down, we are busy preparing for Spring and all that it brings. Since 2008, the annual
History Undergraduate Research Symposium
has showcased the year's undergraduate research accomplishments. Thursday, May 10, 2012 will mark the fifth year of this remarkable event, and
you are invited!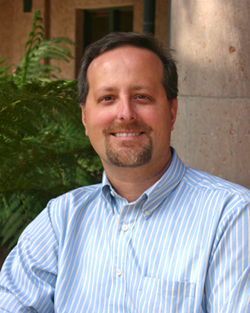 The Symposium gives us an opportunity to applaud the research efforts of our undergraduate history majors. Each year, our committee chooses several students to present their theses and seminar papers to an audience of instructors, parents, fellow students, and alumni. The Symposium also features a highly anticipated keynote address by an alumn of the History undergraduate program. Past speakers have included Carla Hesse '78, Paul Freedman '71, Jeffrey Wasserstrom '82, and Matthew Bokovoy '91.
For this year's Symposium, we have invited Class of 1994's Anthony Barbieri-Low, Associate Professor of History at UC Santa Barbara. His talk, "Start Readingfrom the Left Side of the Library Shelf….": The Pleasures and Perils of Undergraduate Research, will recall Tony's experiences writing an undergraduate thesis at UCSC in the early 1990's, and explain how this experience shaped his subsequent career in Chinese history, including an account of how he is still trying to answer the questions raised in his undergraduate research in his upcoming book. We hope you can join us!
5th Annual History Undergraduate Research Symposium:
Thursday, May 10, 2012, 2:00-5:00 p.m.,
Stevenson Fireside Lounge
If you are interested in attending the Symposium and have any questions, email us at history@ucsc.edu.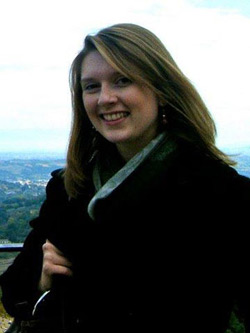 In other undergraduate news, we are pleased to announce that Ashley Overhouse, class of 2012, is the winner of the annual Fanny Carruthers History Scholarship. Anne Jane (Fanny) Carruthers Howard died on Feb. 15, 1972 and left a portion of her estate in a trust. Her wishes were that this trust be used to fund scholarships for undergraduate students attending UCSC who have need of financial assistance, graduated from a Santa Clara County high school, and intend to major in history. Ashley is a double major in European History and Modern Literature, a Community Assistant (CA) at Kresge College, and a key contributor to ROUTES, a new project that aims to create innovative educational materials about the legacies of WWII in the Pacific region, led by Associate Professor of History Alan Christy. In a letter of support for Ashley's application, Christy called her "one of the most talented and committed students in the History Department." We congratulate Ashley on receiving this award.