December 6, 2013
Wrapping up 2013...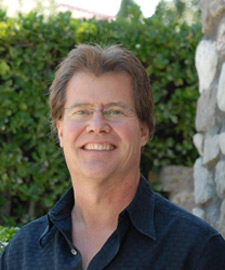 Dear Alumni,

As the Fall Quarter of 2013 winds down, I am pleased to send you our end-of-year issue of HISTORYMATTERS@UCSC. 



History Matters is an e-publication for alumni, which is distributed quarterly. It features news about students, faculty members, alumni, and other matters of importance to the History community of UCSC. History Matters takes advantage of the booming virtual community to help forge connections between alumni scattered across the globe and the UCSC history community.

In between issues of HISTORYMATTERS@UCSC, you can keep up with History Department activities by "Like"-ing our Facebook page, joining our Group on LinkedIn, and following us on Twitter.




Best wishes,


Mark Cioc
Professor and Chair

Department of History
New Faculty Profile: Elaine Sullivan
The department is pleased to welcome Assistant Professor Elaine Sullivan. Elaine graduated from John Hopkins University with a Ph.D. in Egyptology in 2008. Her dissertation is entitled, A Case Study in Function and Form: Excavations of a Third Intermediate Period Mud Brick Building in Thebes.
Along with her historical expertise in Egyptology, Elaine is skilled in the field of digital humanities and will be introducing new and emerging technologies into the undergraduate classroom that will provide students with innovative ways to study history.
She is currently directing a projected entitled "3D Saqqara," which harnesses Geographic Information Systems (GSI) technologies and 3D modeling to explore the ritual and natural landscape of the famous cemetery of Saqqara, Egypt, through both space and time. Saqqara served as an ancient cult and burial place for the neighboring capital city of Memphis for over 3000 years. By simulating the original built and natural landscape of the site at different chronological periods, the project investigates the visual environment that shaped, and was in turn shaped by, the experience and choices of ancient peoples. 3D Saqqara demonstrates new techniques for the study of landscape, memory, and identity in the ancient world. It creates four-dimensional visualizations of ancient places that allow for greater understanding of the emotional and physical experience of individual landscapes, as well as how the transformation of these places over time affected peoples' interpretation and memories of these spaces. Elaine has received a number of grants, awards and fellowships, including a Digital Innovation Fellowship from the American Council of Learned Societies for the 3D Saqqara project.
"I am particularly interested in exploring how new technologies can be used in the study of very ancient places," explains Elaine. "Both in my research and teaching, I try to incorporate digital globes, geographic information systems (GIS), 3D modeling, digital mapping, and other technologies to look at data in new ways and to visualize elements of ancient places that no longer exist. I hope that by combining training in traditional Humanistic methods of inquiry with teaching new technologies, my students will come out of my classes having learned many new skills."
Elaine says that her experience of studying abroad at the American University in Cairo, spending 6 months experiencing Egypt first-hand and visiting archaeological sites she had read about in books and seen on TV, led her to become an Egyptologist.
"Encountering the ancient past in such a tangible way helped me to see that examining past human cultures is an important part of understanding who we are as humans now. Sophisticated ancient cultures like Egypt also remind us that modern people haven't cornered the market on creativity, artistic expression, marvels of engineering, or thought-provoking literature. My time studying Arabic and living in Cairo also forced me to encounter a modern culture profoundly different than the American one in which I was born and raised, and it opened my eyes to the amazing diversity of our modern world (as well as the generosity and kindness of the modern Egyptians)."
Elaine hopes to instill in her students the ability to research efficiently and effectively, to write persuasively with style, and to express their opinions when engaging in an intellectual debate. "If a student can master those skills in their years at UC Santa Cruz," she notes, "they will be set up for success in whatever field they choose to pursue after college."
Humanities Today: The Transformational Power of Student-Centered Learning
On October 17, 2013 an enthusiastic audience of 250 community members gathered at the "Top of the Ritt" in downtown Santa Cruz to celebrate UCSC's very first evening of "Ed Talks"--three TED-style talks by acclaimed UC faculty.
Co-hosted by UCSC Chancellor George Blumenthal and Santa Cruz Mayor Hilary Bryant, the evening featured presentations by David Haussler, professor of biomolecular engineering; Terrie Williams, professor of ecology and evolutionary biology; and Alan Christy, professor of history.
"This event is a celebration of our deep roots in the community and the fact that our impacts extend locally, regionally, nationally, and globally," the chancellor noted in his opening introduction."You'll hear about some amazing research tonight and about the transformative experience we offer students."
History professor Alan Christy rounded out the presentations with his talk: Humanities Today: The Transformational Power of Student-Centered Learning.
"David is tackling cancer. Terrie is saving the animals. My goal is no less than to bring peace to the world," Christy began. "People say why study the humanities today? Let me start with some photos to show you why."
A 2012 recipient of the Dizikes Faculty Teaching Award in Humanities, Christy described an "audacious" project where his students are designing an interactive museum exhibit that they will literally bring to Okinawa, inspired by historical photos that were donated to the UCSC Library's Special Collections.
"Instead of giving students a textbook or lecturing at them about Okinawan history, I am inviting them to generate their own understanding of history out of primary sources," said Christy. "They learn that historical thinking is linked to a wide range of professions and activities and that it can impact the world…that they can change the world."
This is an excerpt from an article written by Scott Rappaport. The full article can be read here.
Alumni Profile: Katie Walsh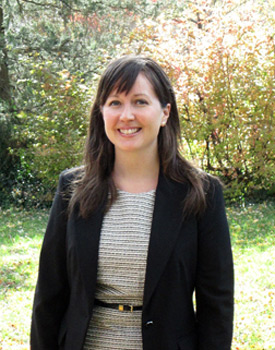 Katie Walsh, a UC Santa Cruz History graduate, recently completed dual master's degrees from the Fletcher School of Law and Diplomacy and the Tufts Urban Environmental Planning and Policy Schools. She spent the summer of 2013 as an Environmental Defense Fund Climate Corps fellow with the City of Philadelphia and she has recently been hired by the Carbon Disclosure Project (CDP) as the Manager of North American Cities. CDP's cities program provides a voluntary climate change reporting platform for city governments.
Katie can still remember walking into her first history class at UC Santa Cruz in Fall 2003. "It was so memorable because within minutes of sitting down, I met two people who I knew would become fast friends." Ten years later, Katie continues to be inspired by these friends for their passion for global affairs and commitment to improving the world. One currently works in Baghdad on the non-proliferation of chemical and nuclear weapons and the other has traveled extensively throughout Southeast and East Asia as a filmmaker, journalist and photographer profiling stories of individuals facing political, economic, social and environmental challenges.
"The key bonding agent for these friendships was our interest in the world," she notes. "As History majors we shared a curiosity about different regions and countries. We wanted to understand how specific geographies had evolved to their current state and what structural and systemic issues needed to be resolved to move forward in a sustainable and equitable way."
Following graduation from UC Santa Cruz, Katie received a Fulbright grant to teach English in Taiwan. "My undergraduate studies provided me with a foundation to better understand the Chinese and Taiwanese experience. This knowledge coupled with my study of the Chinese language enabled me to better communicate with students, teachers and my new community."
A year later, Katie returned to San Francisco and coordinated the Education Program at the World Affairs Council, a non-profit organization. She coordinated discussions between high-profile speakers and students, one of which included a talk with Madeline Albright, the first woman to become the United States Secretary of State. "I had just started high school when Madeleine Albright became Secretary of State. I remember it being a big deal that she was the first female in this role. As a woman also very committed to public service, I don't know who was more excited to meet the former Secretary, myself or my students at the World Affairs Council."
After winning a fully funded scholarship to study intensive Chinese for a summer at Middlebury College, Katie once again returned to the Bay Area to work with students to improve their understanding of global affairs. Katie helped to launch the Chinese Flagship, an initiative of the National Security Education Program. The Flagship trains students in language study and aims to give them the cultural competence needed to be successful in a foreign environment.
Katie's recognition of the interplay between global affairs, international development, and public policy led her to pursue a master's degree at the Tufts Urban Planning School and another master's at the Fletcher School of Law Diplomacy. She concentrated her studies in sustainable urban planning and completed internships at the U.S. Department of Energy and the Energy Foundation in Beijing, China. "I spent one summer working on high-level clean energy cooperation agreements between the U.S. and Chinese government and the next summer getting an on-the-ground perspective of how sustainable urban planning actually happens in China."
This past May, Katie was asked to provide the closing address at the inaugural "Women, Climate and Energy" summit at the White House.
"Given the major challenges in climate and energy – I focused my speech on how we as women leaders can change business-as-usual policies, practices and operations. We must identify areas where each of us can serve as a bridge between groups and issue areas, push the envelope in exploring new tactics and ensure the cultivation of young diverse leaders in this field."
After graduation, Katie served as an Environmental Defense Fund Climate Corps fellow working with the City of Philadelphia on an adaptation to climate change planning process. She is now looking at the next steps that need to be taken in order reduce carbon emissions and climate change risks and vulnerabilities in cities. "Climate change is going to put significant pressure on cities infrastructure, assets, operations and services. Communities in vulnerable locations and especially those that come from low-income backgrounds will be particularly strained from the effects of more frequent, severe weather events. I want to continue efforts to mitigate the causes of climate change while also preparing communities for the inevitable impacts."
When asked about one of her most valuable takeaways from her experience at UC Santa Cruz, she remarked on the quality of the academic community. "As a junior transfer to UC Santa Cruz, I had only two years to immerse myself in my studies and the school community. But in these two short years, I found a mentor in Professor Gail Hershatter and friends who continue to give me inspiration as we work towards unlocking solutions for healthier and more sustainable livelihoods."