September 27, 2013
Fall Greetings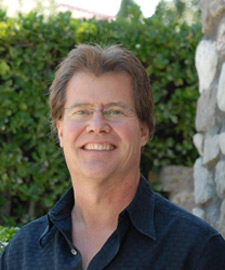 Dear Alumni,
History Matters is an e-publication for alumni, which is distributed quarterly. It features news about students, faculty members, alumni, and other matters of importance to the History community of UCSC. History Matters takes advantage of the booming virtual community to help forge connections between alumni scattered across the globe and the UCSC history community.
In between issues of HISTORYMATTERS@UCSC, you can keep up with History Department activities by "Like"-ing our Facebook page, joining our Group on LinkedIn, and following us on Twitter.
We wish you an interesting and productive Fall season.
Best wishes,
Mark Cioc
Professor and Chair
Department of History
Mark Cioc has been interested in Europe since his youth. All four of his grandparents are of European origin, and he can still vividly remember their immigration stories and their unusual accents. His family roots extend across Europe, from Great Britain in the west to Germany, Romania, and Hungary in the east.
During the 1978-79 academic year, Cioc attended Johannes Gutenberg Universität, in Mainz, (West) Germany, on a Fulbright scholarship. "At the time I was more interested in nineteenth- century France than in Germany," Cioc recalls, "and during my Fulbright year I conducted research on Heinrich Heine and Ludwig Börne, two of Germany's most famous Francophiles. But by the end of my stay, I had decided to concentrate on Central Europe. Nineteenth-century Germany was a powerhouse of intellect, music, and culture. Twentieth-century Germany was the incubator of National Socialism and the Holocaust. Like so many other historians, I became fascinated by the catastrophic course of modern Germany and wanted to discover how the Germans, who had contributed so much to European civilization, could have succumbed to the barbarism of Hitler and the Nazis."
Cioc enrolled in the Ph.D. Program in History at UC Berkeley, and trained under Gerald Feldman, Walter McDougall, and Tony Judt. "It was old-fashioned history at its best," Cioc recalls. "Lots of political, military, diplomatic, and economic history. My research has moved far afield from those topics, but I'm still grateful for the training I received from those great scholars." His first book, Pax Atomica: The Nuclear Defense Debate in West Germany during the Adenauer Era, is a product of that period of his scholarly life.
In the early 1990s, Cioc joined the American Society for Environmental History and began retraining himself as an environmental historian. "The transition was easier than I thought it would be," says Cioc. "I especially enjoyed reading the literature on river biology and river engineering, so I decided to focus on the German river I knew best from my Fulbright days, the Rhine." In 2002, Cioc published The Rhine: An Eco-Biography, 1815-2000, a scholarly examination of how Europe's most "romantic river" was transformed into a world-class shipping canal. A Chinese translation of The Rhine appeared in 2013.
In 2005, the American Society for Environmental History and the Forest History Society selected Cioc as the Editor of their jointly published scholarly journal, Environmental History. Cioc served a five-year term before stepping down to become the Interim Vice Provost & Dean of Undergraduate Education here at UCSC in 2010-11. During this period he also published two more books: How Green Were the Nazis?, a co-edited anthology about Germany in the 1930s and 1940s; and The Game of Conservation, which focuses on international treaties to protect elephants, whales, and other key migratory species.
Most recently, Cioc has been exploring topics related to the U.S.-Mexico border. "At first, I intended to write an environmental history of the Rio Grande, similar to my book on the Rhine. But then I became fascinated by the border cities of El Paso and Ciudad Juárez. With 2 1/2 million people, the two cities form the largest international conurbation in the world and they exhibit a host of environmental problems (air pollution, water pollution, hazardous materials, traffic congestion, etc.) that are particularly difficult to solve because they require the cooperation not only of the U.S. and Mexican governments but also of Texas, New Mexico, and Chihuahua."
Although his research over the years has been far flung geographically, Cioc has always made European history his teaching priority. And he plans to return to writing on German history once his border project is finished.
New Faculty Profile:
Juned Shaikh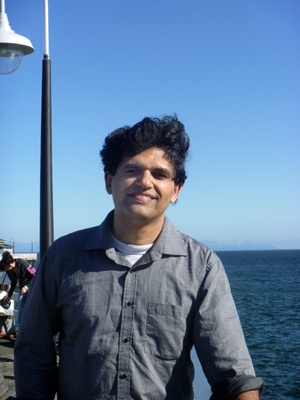 The History Department is delighted to welcome Assistant Professor Juned Shaikh. His research lies at the intersection of urban history, labor history and Dalit Studies. Shaikh studies the ways in which marginalized groups negotiated and created urban spaces, navigated institutions of the modern State, produced social movements, and how these groups fashioned an intellectual corpus including a field of literature in 20th century Mumbai. He received his Ph.D. from the University of Washington in 2011 with a dissertation entitled Dignity and Dalit Social Imaginaries: Entanglements of Caste, Class, and Space in Mumbai, 1898-1982.
In the late 1990's and early 2000's Shaikh worked as a journalist in the city of Mumbai. He covered stories on city crime, court proceedings, labor unrest, financial markets, and popular cultures. His lack of knowledge and understanding of the city's history, even as he was commenting on its current events, drove him to pursue a graduate degree.
Shaikh received the Best Graduate Student Paper award from the South Asia Council in 2010 for his paper, "Kamyunista Jahirnama [The Communist Manifest]: Mavali, Dalit and the Making of Mumbai's Working Class." In 2011 he received the Social Sciences Dean's Medal from the University of Washington to recognize his exceptional work.
Shaikh is currently working on expanding his dissertation into a book. He is also writing an article for South Asia: Journal of South Asian Studies, that examines the role of images in the formation and understanding of caste in Mumbai during the first quarter of the 20th century. He is working on a second article for Social History, focused on the translation of Marxist texts into the Marathi language.
Shaikh is particularly excited about interacting with groups of scholars doing cutting edge research on various regions of the world. He is also looking forward to working with smart and ambitious undergraduate and graduate students. He hopes to instill in his students the desire to "engage deeply with the world they live in, be intellectually inquisitive, and keep working on their reading and writing skills."
Alumni Profile:
Lia Winfield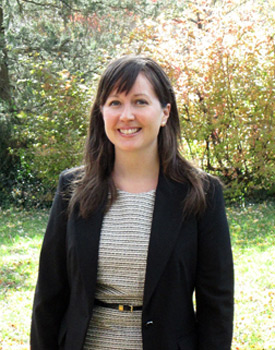 A proud Banana Slug, Lia Winfield earned a bachelor's degree with highest honors in History from UC Santa Cruz in 2008. As an undergraduate she won the Chancellor's Award, Dean's Award, Hitchcock Award and Humanities Undergraduate Research Award for her research on the North and South Carolina Regulators. In 2008 she entered the UC Davis History doctoral program and the following year received the Emile Scholz Prize for her second-year research paper on the integration of women into the U.S. Army. She was one of ten recipients of the Bilinski Educational Foundation Fellowship for her dissertation, entitled "Claiming Their Place: Women's Integration into the U.S. Army, 1973-1989." She graduated with her PhD in History from UC Davis in June 2013 and currently works at the College of the Siskiyous in Weed, California.
Winfield first realized she was passionate about history during her first semester at UC Santa Cruz when she was fortunate to take a course with Professor Bruce Levine, whom she found to be exciting, smart, and funny. This course began to cement her interest in history. She became acquainted with the History department faculty and found them to be energetic, dedicated, and student oriented. After deciding to add an Education minor, Winfield's career goals shifted from professional cyclist to high school social studies teach and eventually to college professor.
"Professor Marilyn Westerkamp completely changed the study of history for me," Winfield says. After taking two of her upper division courses, Westerkamp agreed to guide Winfield through her two-quarter senior thesis. Her senior thesis focused on the North and South Carolina Regulators, two intriguing groups of people organizing just before the American Revolution, between 1763 and 1771.
Winfield began to think seriously about pursuing her PhD when Professor Brian Catlos, who had agreed to write her a letter of recommendation for History MA programs, encouraged her to apply for PhD programs. She decided to apply to UC Davis because one of the faculty members had endorsed a book that she had used as a source for her senior thesis. She was stunned when she received an acceptance letter to UC Davis from Professor Alan Taylor, whom she only knew from the quote of the back of the book.
Winfield's interests morphed in graduate school. She took a graduate seminar on post 1945 US history with Professor Kathy Olmsted that shifted her interests. The topic of her dissertation eventually became the integration of women into the U.S. Army from 1973-1989. This topic was chosen without astute foresight of political changes but became quiet relevant to current politics when in January 2013 the law changed allowing women in the combat arms. This political change compelled Winfield to rewrite the epilogue of her dissertation to account for the changes.
Winfield says that she is "grateful for the motivation she gained from each award she has received." In her senior year of high school she received her school's social studies student of the year award. Her government teacher, Mrs. Mills, nominated her not only for her work in the classroom but also for her volunteer work in a polling place. Mrs. Mills encouraged her to continue to keep studying the social sciences. In graduate school, Winfield was honored to receive a dissertation fellowship from the Bilinski Education Foundation, which gave her a generous two-year grant to research and write her dissertation, making it possible to dedicate all of her time to her dissertation and to graduate in five years.
Winfield is currently working at the College of Siskiyous as a coordinator and advisor for a student support program for financially and educationally disadvantaged students. She says, "While a detour—either temporary or permanent—from history, I love working one-on-one with community college students. Moreover, the skills I gained from graduate school—everything from perseverance to critical thinking to research and teaching—help me in my current position. As someone who is self reflective to a fault, I am constantly analyzing (and judging) my goals and ultimately I strive for a career where I am helping students learn, whether it be a lesson on Malcolm X in a U.S. history survey course, how to set and achieve goals in a student success workshop, or even just how to navigate college for the first time and enroll in classes to launch a successful academic career."